Deidra Edwards, CMP -- Visit New Orleans
Director of Sales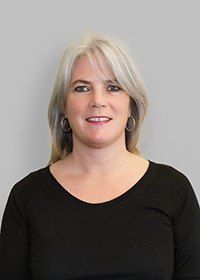 Ohio University's EW Scripts School of Journalism with a BSJ and minor in Public Relations, Deidra cruised down the Mississippi River to New Orleans as a purser onboard the Mississippi Queen . It was love at first sight with city she now calls home. The rest is history.
Her career in event planning began as an account executive for Conventions a la Carte and then as a sales manager for USA Hosts before re-opening Visit New Orleans as a full service destination management company.
For over 20 years she has been a leader at Visit New Orleans and the New Orleans Steamboat Company family of companies. "I am blessed to have such a great career in the best city in the world", beams Deidra. "We assist corporations and associations in planning their meetings and conventions here in the Crescent City. My favorite aspect of my job is interacting with clients from around the world in every industry imaginable. No two days are ever the same."
Deidra is married to Christopher Edwards, Esq. and is blessed with two children William "Blaise" and Catherine "Coco" both of whom came into their lives under special circumstances. Now in pre-school the children really keep Deidra on the move. No two days are the same at home either.
With the children on the scene Deidra has a lot less free time on her hands. Nevertheless, she finds time to train for the Mardi Gras half marathon (this year will be her 5th) and enjoy her favorite pastime of dining in New Orleans.